Meet the Authors!
Author Profiles at African Books Network
For several years now, our published authors have remained part of the information revolution of our technological future and strengthened by our affiliation with Africa Research projects world wide.

______________
NN Dzenchuo
NN Dzenchuo is one of Anglophone Cameroon's budding poets. Born on the 26th of February 1977 in Ekona, on the slopes of Mount Cameroon, some four miles from Buea, the regional capital of the South West and German capital of Kamerun, Dzenchuo holds the Cambridge General Certificate of Education (GCE) Advanced Level, engaging in prolific reading and absorbing anything he could find in terms of books, magazines, newspapers, news, etc., and finally travelling to Nigeria where he spent fifteen months studying and researching to become a writer.
Of the rising voices in Cameroonian poetry in English, Dzenchuo might become her most promising. With a trilogy of poetry written in the true griot tradition, Dzenchuo chronicles Africa's catastrophic moments -colonialism, neo-colonialism and the leadership crises with which the continent has ever continued to grapple. He also praises those who have distinguished themselves as heroes and heroines against the ills which the poet condemns. The Negritudinist character of his work is a call on Africans to valorise their roots and culture, which opines that despite years of betrayal and frustration, Africa remains the motherland of humanity - a fact that every black man needs to arise and proclaim. This call is not new as it started since Cesaire and Senghor yet remains crucial to the continent in the face of contemporary challenges.
__________________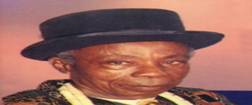 A 1957 graduate of Fourah bay University College, Sierra Leone, Chief Christian Otobotekere holds the degree of Bachelor of Arts (BA) in Economic Studies. He is learned in Latin, English Language and Literature.
Chief Christian Otobotekere is the octogenarian King of Tombia in Bayelsa State, Southern Nigeria. He is also an active member of the Association of Nigerian Authors.
Chief Otobotekere is enormously endowed with a philosophical mind and a prolific pen. He has written well over two hundred poems in seven published books. A multi-talented writer, Otobotekere has a passion to uplift humanity and conserve the environment and this has always informed the subject of his many poems.
__________________
Joy Etiowo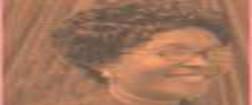 Dr. Etiowo is a Nigerian scholar who lectures full time at Cross River State University of Technology and part time at the University of Calabar in Nigeria. A member of the Reading Association, Etiowo was involved with IRCALC's Poetry [NP] Journal projects as editorial assistant. She is published in local and international journals and also has many book chapters to her credit. Mma and other Poems is her maiden poetry edition. Her second collection of poems, Echoes, is expected.
Joy Etiowo's poetry is a discovery of how to carry a creative burden in a few lines or words; the communication and sharing of other dimensions of looking at the world. She combines the idea of literary entertainment with an appreciation of individuals and institutions who touch not only her life but all of humanity by extension. And in sharing her appreciation of these people and institutions lies the hope that a sense of responsibility, the seed for a better humanity, may eventually follow.
__________________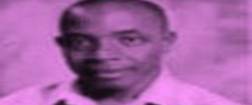 Joseph Akawu Ushie, known in literary circles as Joe Ushie, was born at Akorshi, Bendi, in what is now the Obanliku Local Government Area of Cross River State, Nigeria. Ushie trained at St. Peter's Primary School, Bendi; Government Secondary School, Obudu, and University of Calabar where he was student union secretary-general, 1980-1981. He also read at the University of Ibadan for the Masters and Doctor of Philosophy degrees in English. Currently, he lectures at the Department of English, University of Uyo, Nigeria.
Ushie's published poetry collections include Popular Stand and Other Poems (1992), Lambs at the Shrine (1995), Eclipse in Rwanda (1998), Hill Songs (2000) and A Reign of Locusts (2004). Two of the volumes, Eclipse in Rwanda and Hill Songs, have earned him some honourable mention at the 1996 and 2004 annual competitions of the Association of Nigerian Authors. He is a fellow of the 2002 Fulbright programme in New York, has been secretary of his university's Academic Staff Union, and a co-editor of the New Nigerian Poetry journal of IRCALC.
On October 1, 2000, as part of the nation's Independence Day celebrations, Ushie was honoured by the government of his state for his outstanding contributions to African literature and culture.
__________________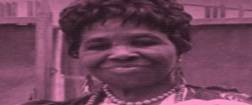 Pauline K Davids, fondly called PK by friends, is a native of Arondizuogu in Idemili municipal county of Nigeria's Imo State. She attended the then university College Ibadan where she majored in English Literature and History - subjects she was to teach at some Nigerian high schools for many years. After a lengthy service in the public departments of education, Mrs Davids finally retired as principal supervisor in the state primary schools board. At over seventy years of age, Pauline Davids, mother of three and grand and foster mother of several children, continues to write and participate in many local and religious programs in her municipality.
PK Davids published the first dictionary of Igbo language proverbs entitled Ilulu Igbo N'ime Igbo: A Textbook of Igbo Proverbs (Onitsha: University Publishing) in 1980. The manuscript of Opuliche completed in 1976 awaited the right conditions for publication until 2002 when it appeared in paperback on African Books label. Other writings of Davids include several volumes numbering over one thousand poems still awaiting publication. Her poem "In a Type of Quarters" which satirises the alienated educated elite of pre-independence Nigerian social class is published in the anthology of New Voices of Nigerian poetry (2006).
__________________
GMT Emezue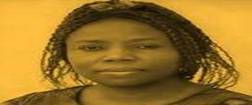 Gloria Monica T. Emezue was born in Aba, Nigeria. She attended Government College Ikot Ekpene and the Universities of Calabar and Port Harcourt. Currently she teaches Modern African and American Literatures at Ebonyi State University. A mother of three children, Dr. Emezue is Africa regional representative, International Research Council on African Literature and Culture [[RCALC] and editor of its Journal of New Poetry [NP] volumes. She is also a member of the Canadian Association of Commonwealth Literature and Language Studies [CACLAS] and of editorial review team of the International Journal of Literary Criticism: Postcolonial Text.
GMT's interest and scholarship in African poetry received acclaim with her publication of Comparative Studies in African Dirge Poetry in 2001 followed by the textbook on poetry appreciation entitled Mastering Poetry: A New Approach for African Students. The year 2003 saw the publication of New Voices: A Collection Recent Nigerian Poetry under the auspices of IRCALC, and a textbook: A Survey of American Literature [2004]. Apart from her essays that appear in international journals, Dr Emezue is involved in developmental projects on the literatures and cultures of Africa and the African Diaspora. Her critical volume: Five Poets: A Dialogic Reading of African Poetry, drawn from her doctoral dissertation, is due for for publication.
__________________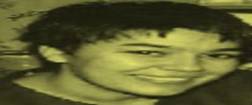 Irene Marques holds the University of Toronto Ph.D. in Comparative literature. Raised in Portugal and currently living in Canada, her understanding of colonialism and discrimination is generally shaped by an academic background in social work and comparative literature with emphasis on African literatures in Portuguese, French and English, and Caribbean. Dr. Marques currently teaches world literature and Portuguese at two universities in Canada with an emphasis on African and Caribbean literatures.
Irene uses the technique of mise-en-abime very abundantly, not just in her poetry collection but in most, if not all (to a lesser or greater degree) other writings whether they are in Portuguese or English. Her first novel in Portuguese uses the mise-en-abime a great deal as there are many stories (in the form of several diaries) which are all interrelated and which refer to, and complete, one another. This technique is tied to the metaphoric, the use of the poetic, the hidden, the unobvious, the transcendental which are prevalent – but it is something that is done almost unconsciously since writing is also a playful exercise, a game of words, words that become things, and ideas, and moral takes even – a way to make the world anew, mysterious, to bring upon wonder, the Russian doll inside the Russian doll inside the Russian doll...
__________________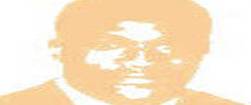 Nigerian born, educated at Calabar, and often reclusive in Tema, Chin Ce worked variously in some newspaper and publishing houses before settling to a life of travel, research and writing. Although a member of the younger stream of poets from Africa, his talents span the varied genres. He is also the author of several works of fiction and essays on literature. His bold commentaries on national and continental issues continue to reveal the deep insights and imaginative power of an independent thinker.
Chin's writings evoke a sense of duty, friendship and an awareness of the environment and fauna of Africa. His sensitivity as a poet of ancestral memory reveals itself in witty or often long lines of rebuke to his nationals, words of encouragement to friends, and celebration of universal human feelings. His fictions dwell upon constructs that challenge the individual to positive participation in a constant of changing realities. Although concerned with African societies, profound in his works is the idea that the universe is an ever-present dynamic of public and personal realities coming as mere options for participants in the drama of life. While his characters become active challengers of the status quo, the rigorous dialogues in his narratives nudge the readers toward new and less constricting paradigms for redefinition of their place in the universe.
__________________
CW Smith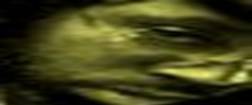 African-American professor of African languages and literature, founder, Society of African Folklore and Literary Society International, LSI, Charles W. Smith, has editorial director of the International Research Council on African Literature and Culture, IRCALC since 2002.
Smith by his work has honoured the best traditions of Africa-centered discourses through the journal projects of Africa Research Council in challenging western hegemony in information and cultural dissemination and fostering new dimensions in African writing and thought. As co-editor of the African Literary Journal, ALJ, Journal of African Literature, JAL, Critical Supplementary Studies, CS, and New Poetry, NP, with Nigerian Chin Ce, Professor Smith brings together writers and critics throughout Africa and her Diaspora in the affirmation of the dignity of their cultures and the originality of their way of life.
______________
An African global-network publishing company