About us
About us – IRCALC – Africa Research
About us: The International Research Council on African Literature and Culture, IRCALC, is the first web based convergence of writers, scholars and researchers from around the world.
With common interests, particularly in the literature, art and culture of Africa and her diaspora, the Editors see to the regular volumes of the Library of African Writing and have anchored up till the 15th of the journals of African Literature (JAL), Critical Studies (CS), and New Poetry (NP).
A Timely Mission
Coming at a timely period of millennial renaissance in cultural awareness we have striven to further a more imaginative approach to leadership and development concerns through several online media for independent discourse on governance, literature and culture, not excluding, indeed, other writings of Africa's diaspora which lend meaning and support to this vision.
Currently our AFRICA FORUM is active in the evaluation of governance, spirito-material philosophy, ethics and aesthetics. In the propagation of creative thought, our activities have given impetus for a wealth of publications on literary and cultural expressions.
Inclusive Memberships
IRCALC research with member organizations and individuals provides you with information and ideas that enrich your understanding of Africa's rich and diverse heritage.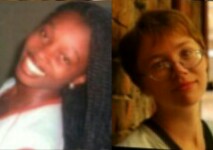 Membership cuts across race and nationality, embracing scholars committed to the imaginative approach to development issues. Moreover, ALCW, CS, JAL and NP publications are available online or by subscription request to the editors. Individual and institutional members have also received periodic reviews, chapter extracts and newsletters of the organization.
__________
Yearbook Writers
Outstanding contributions in literary, social and cultural criticism by guest writers and scholars have been distilled in several volumes of the journals of African writing. Across the internet media a select few have been memorialised as Yearbooks for their significance to the platform for Africa issues around the globe.
__________
Download IRCALC Reviews
Highly insightful commentaries and criticisms have emerged from our reviews of books, essays, and several collections in the genres of poetry, fiction, narrative, critical anthologies, including other subjects of history and sociology. Available on request some links have been provided below to assist you with further download information on the primary materials.
Anezi Okoro: The Flying Tortoise
Judith Coullie: The Closest of Strangers
Bettina Weiss (Ed.) The End of Unheard Narratives: Contemporary Perspectives on Southern African Literature
Ana Raquel Lourenço Fernandes et al (Eds.) Poemas da Guine-Bissau (Poems from Guinea-Bissau)
Kei Miller. Kingdom of Empty Bellies
Joy Etiowo. Mma and other Poems
Ukam's Little Cobra
A Reading of Abubakar Gimba's Innocent Victims and Sunset for a Mandarin
*